This is an extension from the original guide of how to setup custom nameservers. This extension is only relevant if you want to setup custom nameservers and your domain was registered through GoDaddy.
For this extension, we have registered a domain "hwltest.work" to demonstrate GoDaddy's control panel.
First, log into your GoDaddy's account and go to the Domains section. It will look something like below. Click on "Manage".

On the page that follows after you click "Manage" you should see something like this:
Now scroll to the very bottom of the page and you should see the following. We are interested in the "Host Names" column, so click on Manage.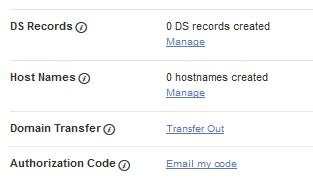 On the page that follows, you should see the following. Click on the "Add Hostname" button.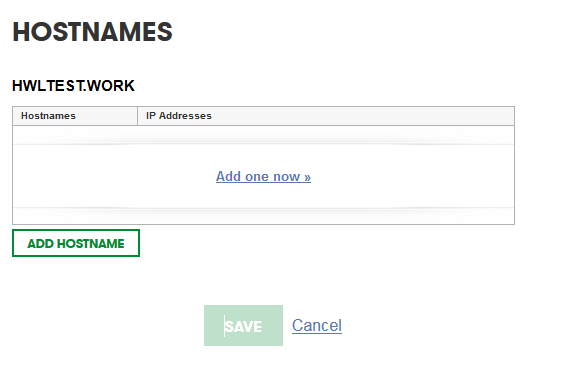 This is the portion that may vary according to your requirements. For example if we wanted to setup ns1.hwltest.work, then we will fill in "ns1" and the corresponding IP address. If you wanted to setup hello1.hwltest.work, you can fill in "hello1" instead. The corresponding IP address will be provided to you in the very first email you receive upon signing up an account with us under the Nameservers section. Please note that you will have to setup a custom nameserver for each of the IP address listed in the Nameservers section, so if there are four IP addresses then you need to setup ns1, ns2, ns3 and ns4.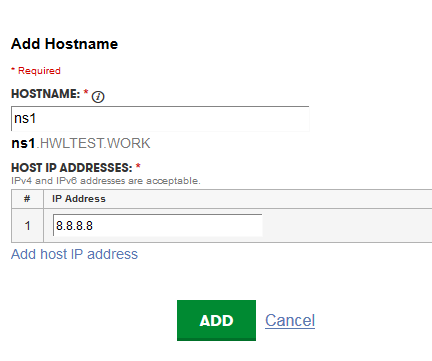 If you are uncertain about any of the steps detailed above, please feel free to contact us via Technical Support and we will be happy to assist you.
(This extension was last updated on 6th September 2015 and the layout of GoDaddy's control panel may have changed since then. If the images are no longer accurate, please contact us so we can update them.)